|
6
Min read
The rate of production is way higher than the rate of recycling. Due to this, products usually end up in landfills after their life ends. How do we change this linear process and inculcate a circular economy practice? Through take-back programs.

As the name suggests, these programs help manufacturers and producers collect the users' used products, which could be recycled to make newer items or reused into the manufacturing process.

This concept has been long used in history in the form of barter systems, exchange programs, or in recent time it is widely being legislated using Extended Producer Responsibility or EPR.

EPR is a regulatory policy being implemented in India and around the world which puts the onus of collecting the waste generated from products on the manufacturer, producer, or brands (PIBOs is a term used by the Ministry of Environment and Forests of India for Producers, Importers and Brand Owners).

Oftentimes, consumers throw a product in their garbage bins because they don't know how else to dispose of it. These programs give consumers an opportunity to consciously dispose of their waste in exchange for some benefits.

A lot of companies are introducing what's called take-back programs that will help them collect used products or material back from consumers. The world-renowned phone manufacturing company Apple, has a take-back program for the used iPhones, in exchange for which the consumer gets store credit.
These iPhones have been recycled by the company and in 2019, they recovered more than 1 tonne of gold from this e-waste.

Take-back programs are not just about buying back the used products, it also heavily uses the platform to create the required awareness and enable consumers to consciously dispose of their waste.

As a PIBO, Why should companies initiate take-back programs? There is more than just one benefit of introducing take-back programs.

Strong customer relationships

In a linear process, the company provides certain goods to the consumer, and that's where the relationship ends. Whereas, with these kinds of programs, companies can establish both passive and direct relationships with the last mile users. Consumers will start to see the efforts you as a company is making to ease their burdens as well as recognise you as a sustainable element. This builds a strong customer base and reputation.

Cost Savings

When products are collected at the end of their usage, they could be disintegrated and reused as raw materials in the processing. This not only helps save cost in procuring material but also helps save raw materials. For example, plastic waste is extremely resourceful – companies around the world have benefitted from reusing and recycling the waste collected – Sika Sarnafil's innovative PVC roof recycling technology saved the Toronto's Rogers stadium tons of waste and money.

Azek Decking diverted 300 million tonnes of PVC waste from landfills towards its recycling units
The benefits are just from costs saving on raw materials, but just recycling or reselling the waste collected from these programs is economically beneficial. According to Resource Recycling, in the global markets PET, HDPE and PP have seen a market boost in the past month! We believe this demand for recyclable materials will be on the rise.
Less environmental impact

Raw materials have certain impacts on the environment. While some are hazardous, some are replenishable. Taking back products act as an alternate source of supply of essential raw materials while also reducing the impact on the environment.

Resources like water, oil, trees are extremely important and difficult to replenish. In the current age of digital exposure, a brand is critiqued on its ways of handling our natural resources.

Recycling aluminium cans helps save more than 95% of the energy required to manufacture new ones. As a manufacturer, it is important to raise awareness of the benefits of recycling and understand the environmental benefits of initiating take-back programs.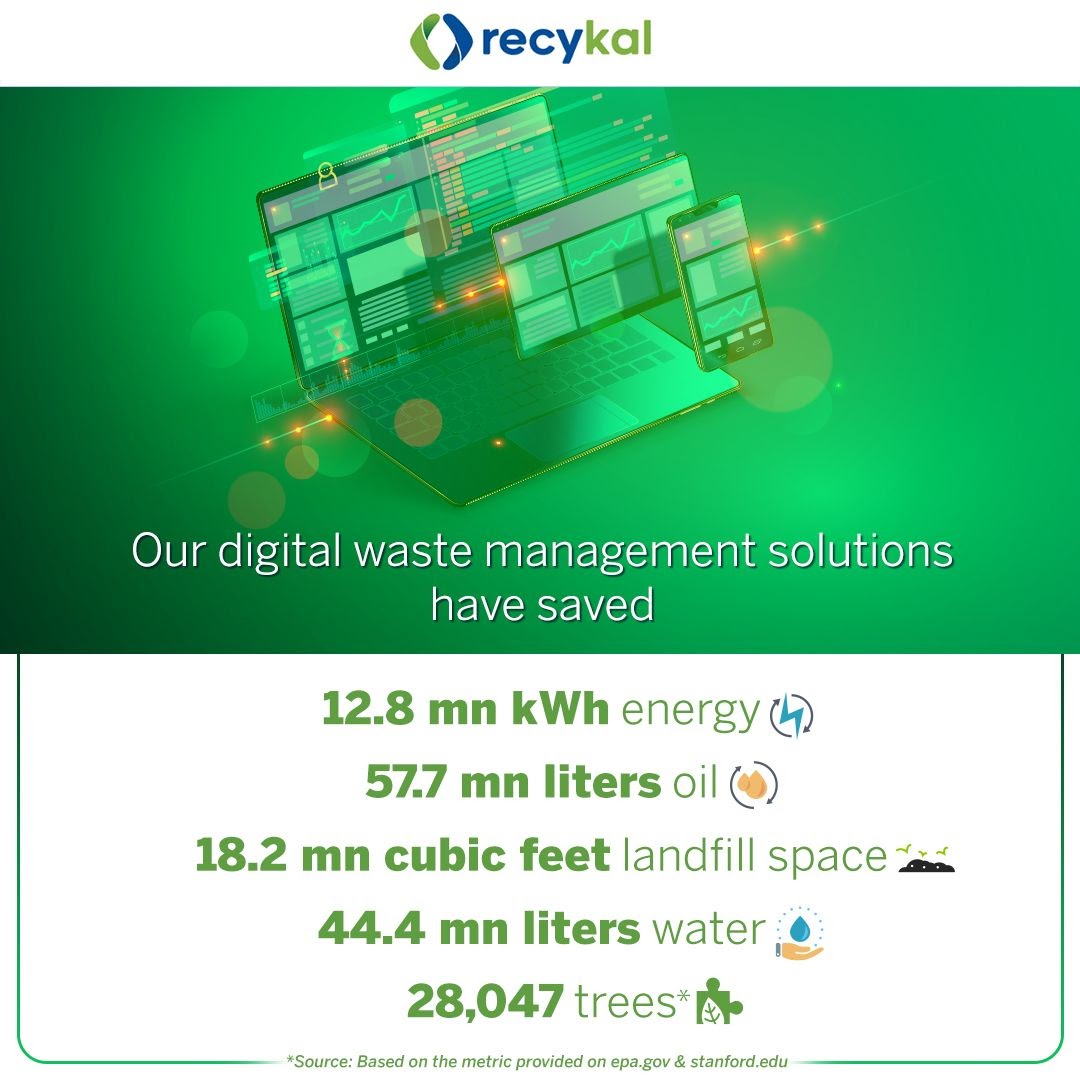 Contributes Towards Economic Growth

Recycling gives a second life to products that are otherwise considered worthless. When a company collects back products, it passively helps create more jobs as it employs recycling units. Further, it increases employment opportunities which eventually leads to investment and business development.

In India, 94% of the recycling industry is controlled by the informal sector – which supports more than 50% of the population in the country. Inclusive take-back programs will help empower and economically help grow the economy.
"Take back programs are an important part of the ecosystem, it enables conscious living, creates awareness and saves our environment and resources"
What are the types of Take-Back Programs Available?

There are various types of take-back programs that companies organise based on their product. Here are some of the most common ones.

Plastic Take back Program

Thanks to technology, the collection of plastic waste has become easier and traceable. One such organisation that implements tech-enabled practices is Recykal, which offers take-back programs for various industries. You can learn more about their program here.

To encourage shoppers and to make them aware of how they play a role in reducing the waste going into the trash bin, Collection points were set up at a Pavilion Mall in Pune.

As a part of Team Recykal's initiative with Dow, and Reloop, our team set up collection points for your used water bottle or any e-waste you might need to dispose of during your shopping trip.

In the past, we have collaborated with malls, residential communities, local municipalities, villages and more to set up these collection points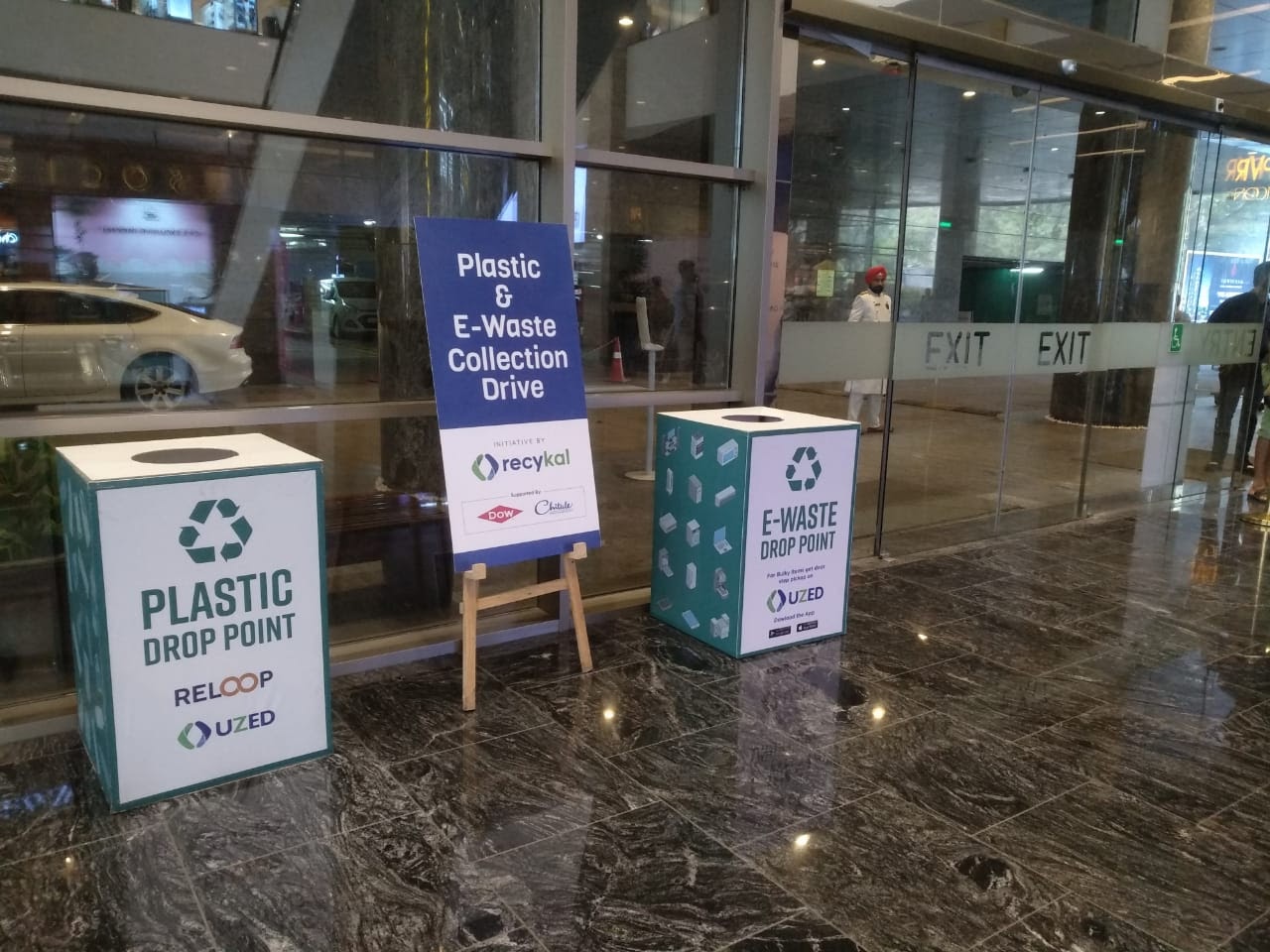 Uniform/clothes, Apparel take back

Some of the big organisations such as PwC and H&M take back uniforms and clothes respectively. This saves approximately 1 ton of textile waste from ending up in landfills. If you are a textile manufacturer, taking back clothes and reusing them in the manufacturing process saves a lot of manufacturing costs.

Apparel and accessories brands like Adidas have strongly promoted their exchange or buyback programs, which are focused on creating closed-loop solutions for their products and identifying the consumer as a key stakeholder in this transition.
Electronics or E-waste take-back programs

Brands like Apple, Samsung, HP, and other leading electronics companies are championing the buyback programs which have been proven to be extremely resourceful and beneficial for their organisations.
E-waste or Electronic waste includes laptops, tech accessories, home appliances, Televisions, etc.

In India, the government has rolled out regulations and strategies to tackle the growing e-waste in the country through the E-waste Management Rules, 2016. Not just brands, many organizations have jumped this wagon to collect and carefully dispose of the waste, while including the consumer in the process.
Take-back programs are not just limited to these above categories but have been introduced for batteries, cardboards, chemical waste, glass and aluminium waste and more.
How can the take-back system be implemented?

Collection

The cost of recycling is high, due to which fewer companies do it. However, to curb this issue to an extent, organisations can collect back used products through donations, and collection carts.

Waste regulation legislation and govt help

Without recycling or reusing products, most of them enter landfills or become a part of illegal waste dumping. To manage this issue, the government's support through infrastructure and incentives would really help.

Initiatives

Initiatives such as collection drives, awareness campaigns, and collection centers in prime areas are great options for a take-back system.

Awareness and Responsibility

While collecting plastic waste and e-waste is a producer's responsibility, making citizens aware of it helps share the responsibility. It also makes the collection process easier for producers. Citizens/consumers should be aware of how to dispose of waste and recycle plastic and e-waste.

Finding out and connecting with recycles around India may be time-consuming. To reduce your efforts, we have tie-ups with reliable recyclers pan India. Get in touch with us to discuss further how you can implement take-back programs for your organisation.

Recykal is an online-based waste commerce platform that enables creating a value chain for waste and empowers the stakeholders in the system through our innovative, sustainable, and transparent solutions. If you are a brand owner, manufacturer, or importer and are looking for introducing these take-back programs in your brand's jurisdiction, get in touch with us.