|
5
Min read
EPR or Extended Producer Responsibility is designed to assist a product manufacturer to be held responsible for the waste generated from their products. The roles of stakeholders in the EPR system are extremely important and essential.

"Extended Producer Responsibility (EPR) is a policy approach under which producers are given a significant responsibility – financial and/or physical – for the treatment or disposal of post-consumer products" – Stated by OECD.

EPR is significantly dependent on the 'post-consumer product' waste. The role of Consumers/user or Waste Generators is implicit in this definition.

The amount of waste generated in India has crossed 3.3 million tonnes per year, as of 2019. The amount of waste recycled was less than 10%. On the other hand, the amount of e-waste generated in India as of 2019 is 1.1 million tonnes. This quantity includes covers 21 varieties of electronic and electrical wastes.

EPR is the solution to this growing amount of waste. Consumers are critical stakeholders with an important role in enabling waste management.
Stakeholders in EPR: Responsibilities
Consumers are key stakeholders in the EPR framework. They drive the entire process based on their decisions. Our choices determine the consumption and ultimately the disposal of a product.
The key duty of a consumer is to bring a behavioural change in the way products are purchased, used, and disposed of after usage. The actions have a direct impact on creating a Circular Economy. Therefore, creating a sustainable future that uses optimal resources and reduces financial stress.

Additionally, consumers need to take some crucial actions. These actions have a direct impact on the effectiveness of the EPR implementation in India.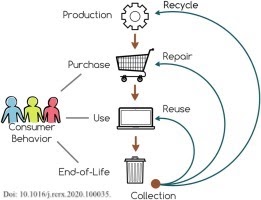 Conscious Purchasing and Use
Firstly, the most important action is to be mindful of what products are being purchased, their usability, need, and durability. In a fast-paced lifestyle, we mostly resort to use and throw. This however is now a concept of the past. The current trend of Slow-Living is a concept of extending the life of a product through re-using, repairing, up-cycling, or other sustainable actions.

As a Consumer, having the power to make a conscious decision is important and must be harnessed. The following key points help these decisions:
Make a Rational choice of its need
Lookout for Durable, Economic, and Sustainable products
Use of Recycled products is a step towards creating a circular economy
Waste Sorting at Source
Secondly, EPR measures by a Producer, Brand, or Local Authority is effective only when the consumer can sort their waste at source. Mixed waste puts more pressure on the system, thereby creating a need for additional resources to separate the waste.

With simple hacks, one can easily sort the waste generated at home. Private and public players through their initiatives are urging us to sort our waste. It is time for us as consumers to actively participate and play our roles. If you are confused about the recyclability of plastic waste at home, check out our easy guide on what can and cannot be recycled.
Conscious Disposal
In the current times of a pandemic, many resort to single-use plastics or plastic bottles beverages for use. Is that wrong? Absolutely NOT.

"Plastics are not the Problem, How we dispose of is the Problem"

The single plastics in India have gained attention again, in this pandemic. However, the problem is not its use, but its disposal.  It could be Electronics, Beverages, Plastic Plates, Personal Care products, or anything that is recyclable. Many of these items often end up in landfills due to improper use and disposal, causing severe environmental damage.

Brands and Authorities are doing their bit to enable consumers to effectively dispose of waste. Here are two important ways in which one can make a difference in the EPR scheme:

Recycling

One can easily recycle their waste by adopting the above-mentioned actions. How can you recycle your waste?
– Drop your recyclables at the nearest Kabadiwalas or Recycler

-The new municipality vans use separate sections for Wet and Dry waste, and the Recyclables can go into the Dry waste. The DRCC will then sort the waste and send it to a recycler.

– Finally, using a mobile-based app called UZED, to sell your recyclables in exchange for redeemable vouchers and rewards.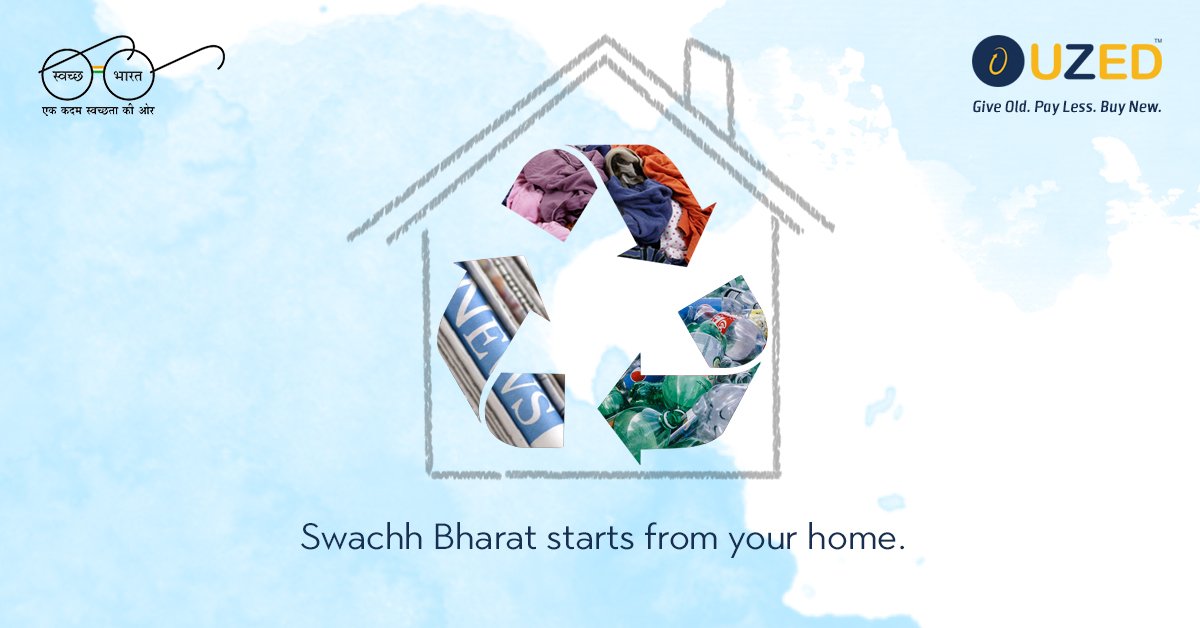 Take Back Programs
In an effort to enable consumers to return the waste generated, brands have rolled out programs. Many brands such as Samsung, HP, Amazon, and others have an extensive Take-Back program. As a responsible user, it is important that you return the waste generated and enable recycling. For instance, if an old laptop/mobile phone is returned to its manufacturer, it can be recycled for valuable parts, or be used in making new equipment.

Often we fail to make an informed decision. This puts the costs of waste recovery and management on the municipalities and organisations. The above-listed roles are a few of the many ways in which a consumer can participate and contribute to the EPR implementation in India.
Stakeholders in EPR: Benefits
The implementation of an EPR framework benefits a consumer through:
Creating awareness through EPR programs by PROs like Recykal and local authorities/municipalities
An effective communication system in place ensuring transparency and accountability
Product-buy back programs by organisations will push consumers to make informed decisions
Cost benefits – which are passed down to the consumer from amended production practices created through reusing waste
Inclusive participation in the creation of a circular system
A circular economy will translate into reduced costs and prices. This makes it economically beneficial for a consumer.
Overall, the choices made by consumers impact the system financially, environmentally and socially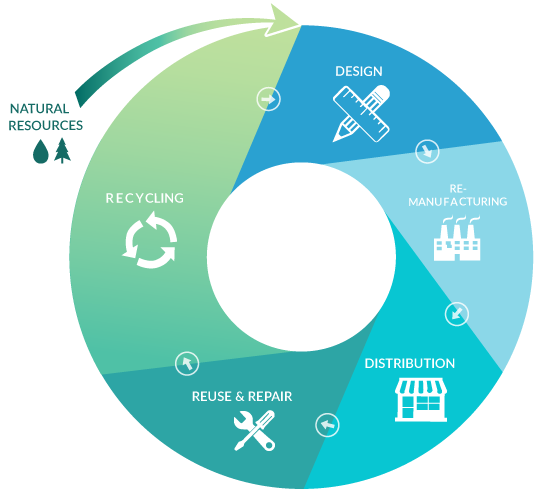 To Conclude, This blog is an insight into the duties and benefits of various stakeholders in the EPR ecosystem. The idea is to spread awareness among the consumers on their role in the waste management system. Because only together can we fight the growing waste in our landfills. EPR is a way to keep the 3.3 million tones of plastic waste generated each year, away from landfills. It is an effective way to establish a circular economy. This is the first step towards a sustainable future.
Do share your views in the comments below.
Think wise, Choose right!
*Image Source: Roadrunnerwm