|
3
Min read
Recykal's recent partnership with Unilever in Arunachal Pradesh has reached a new scale with the collective project being shortlisted for the Prime Ministers Award 2020 in the innovative projects category.
Preventing plastic waste from entering the landfills
The plastic waste channeled between June 2020 to May 2021, includes MLP or Multi-Layered Plastics (Non- Recyclable), Low-Density Poly Ethylene (LDPE), Poly Ethylene Terephthalate (PET), and High-Density Poly Ethylene (HDPE) (to know more on the types of plastics head over to our blog on 7 types of plastics).
The waste was diverted for further processing, rather than disposing it in the landfills. This action reduced the adverse impact of plastic disposal on the environment. One project that stemmed out of this action was diverting it towards laying roads in the Tezu region.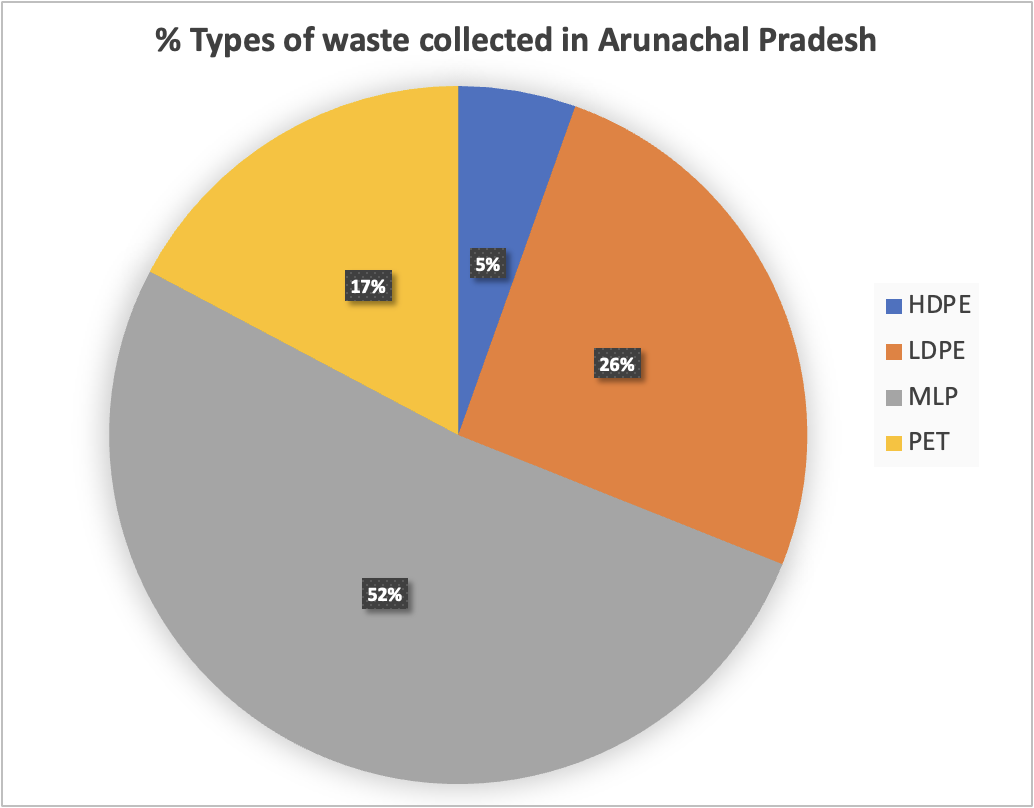 The project…
Recykal teamed up with Unilever in channeling waste across 6 districts of Arunachal Pradesh – Roing, Namsai, Changlang, Tezu, Lohit, and Itanagar. Part of the waste channeled was used in laying roads in the Tezu region. The project was commended by the 'District Urban Development Agency' of Tezu as an initiative that protected the environment in the region.
As a part of the project, many Women Self-Help Groups (SHGs) were employed in the collection of the waste. The post-consumer waste was collected by these groups, which were transported through Recykal's channels for further processing.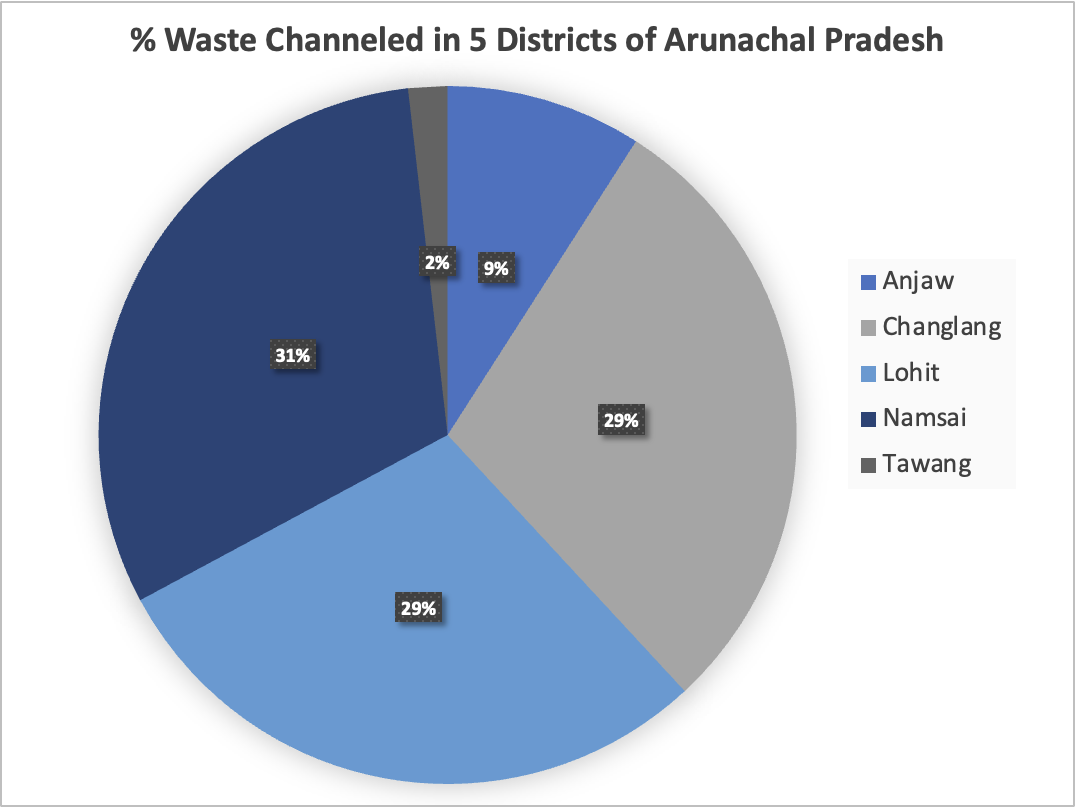 Roads from Plastic?
Shredded and processed plastic is melted and mixed with hot bitumen. This mixture is used to lay roads in. The practice of laying roads using plastic has been adopted around the country. Recykal takes great pride in being a part of this momentous road project in the beautiful state of Arunachal Pradesh.
Recykal in Arunachal Pradesh
Anusuya Swain from Recykal with Dr. Devansh, the Bordumsa Deputy commissioner office. Bordusma administration is located in the Changlang district of Arunachal Pradesh. More than 200 MT of plastic waste was channeled from the district towards further processing across the state.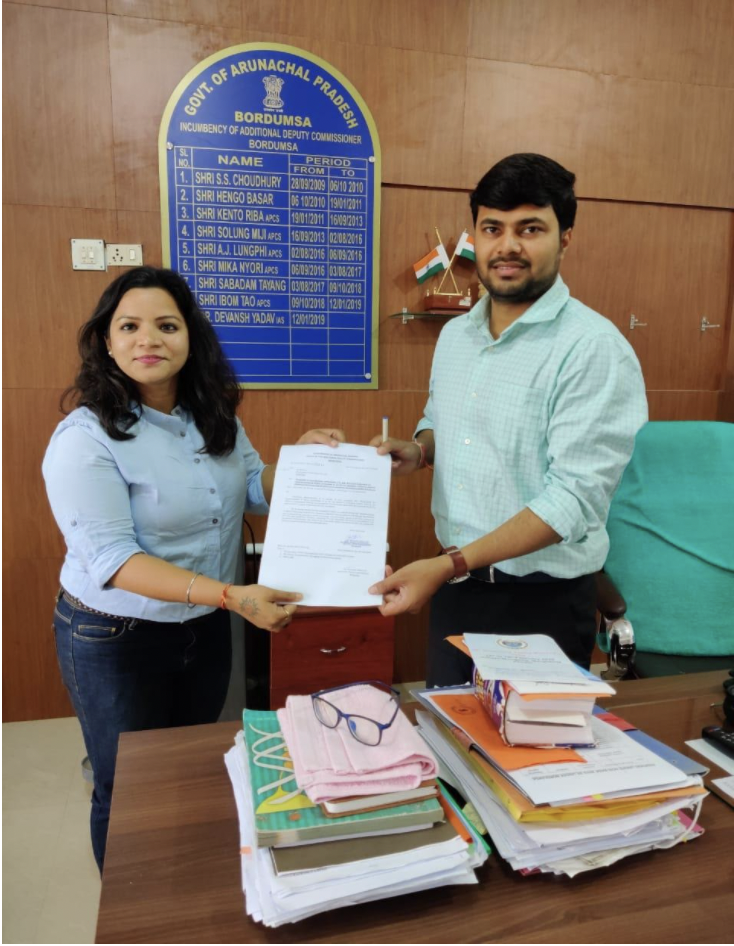 We, at Recykal humbly thank our partners Hindustan Unilever Limited (HUL) for their partnership. Our team is grateful for the support of local and state authorities who are making this initiative possible. The commendation by the Tezu authorities is a validation of our efforts in the region.
If you are a brand or organisation looking towards efficient disposal of waste, get in touch with us to know more on what, where, how we can help you in better utilisation of your resources.