|
3
Min read
Global Plastic Pollution has a new meaning since the last decade. The rate of plastic disposal and the rise of litter in the environment has increased drastically over the last 15 years. Ocean, which is the earth's last sink, has been at the receiving end of this pollution.
On average, 11 million tonnes of plastic waste enter the marine ecosystem each year. By 2040 this amount would triple if no actions are taken, a recent study by Yu et. al., 2020 says. Their study estimated that we will find approximate 50 kgs of plastic waste on each meter of the coastline around the world!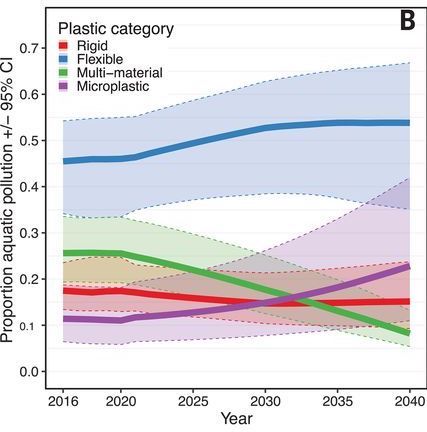 Startling statistics of how just a handful of countries contribute to the majority of the plastic pollution in the world shed light on the urgent need for a global effective action. World Wide Fund for Nature (WWF) report identified the Philippines as one of the 10 countries contributing to the highest fraction of marine plastic waste.
The report showed that Filipinos consume about 20kgs of plastic a year. Out of this, only 4.3 kgs per person per year gets recycled! The majority of the generated waste ends up in the seas and oceans. High-Value recyclables like HDPE, PET, PP have very low recycling rates of less than 9%.
WWF has identified EPR (Extended Producer Responsibility) as an effective and most critical policy tool to address the growing Global Plastic Pollution. FMCG brands like Nestle Philippines have begun the implementation of EPR in the country. With a localised and customised solution for stakeholders in the island nation.
Committing to plastic neutrality they have pledged to collect 100% of their product's plastic waste from the system. By 2025, they aim to transition to 100% reusable, and recyclable packaging. These targets are an outcome of a brand's Extended Producer Responsibilities (EPR).
EPR ensures the responsibility of handling the end-of-life product waste lies with the producer. Additionally, EPR also enables brands to bring design, process, and management innovations for effective recycling and resource utilisation.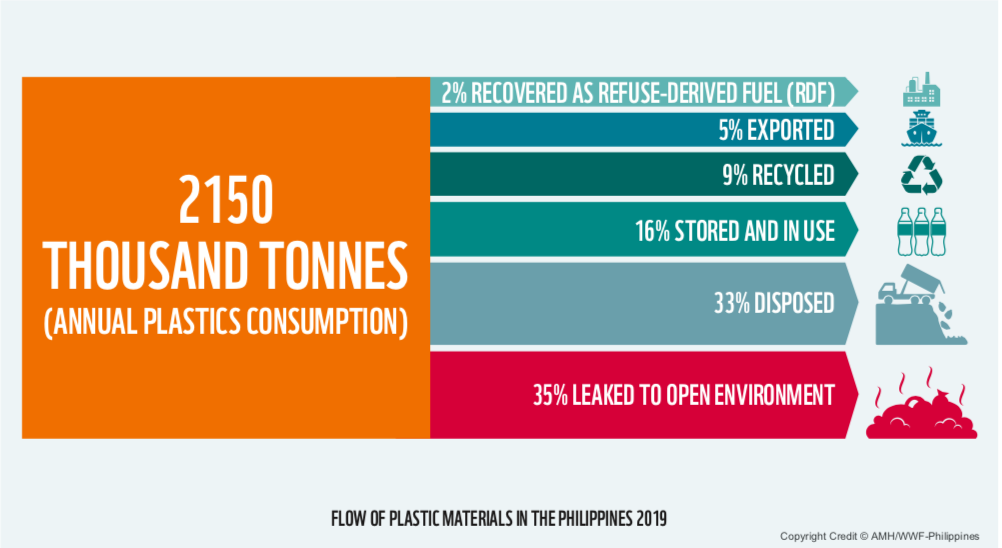 As the world is fighting this global problem of plastic pollution, EPR proves to be a promising solution. It has been evident that the local municipalities and governments have only a limited impact to bring change. As a result, the participation of other stakeholders such as Producers, Importers, Brand Owners (PIBOs) has become necessary.
EPR has proven to effectively close the loop on material management. It includes recovering discarded plastic and using it as a raw material for the production of new products. There is an urgent need to integrate this policy tool in every government regulation, company policy, as well as consumer responsibility.
What next?
Creation of an effective, clear, and unambiguous tailor-made EPR program that is country-specific. Policymakers must take the bold step of making this policy mandatory for plastic-using organisations. Along with the government, active participation of stakeholders – Recyclers, Aggregators, PIBOs, Consumers, Informal sector, etc. helps in strengthening this system.
Alternatively, FMCGs must actively promote the recycling culture, waste management methods, etc. among its users. This step is important as users are essential players in the system. Additionally, there is a need for brands and manufacturers to actively innovate, re-design their products, systems, manufacturing procedures, and collection methods. This ensures there is a holistic address of the problem.
"Addressing plastic pollution requires both upstream (production/pre-consumption) and downstream measures (consumption and post-consumption)"

Joel Palma, WWF-Philippines Executive Director.
In fact, many countries around the world have effectively rolled out an EPR scheme in their nations. With promising results observed in many European countries, there is an urgent need for a Global Intervention on addressing Global Plastic Pollution.
India is one of the many nations around the world that have rolled out a comprehensive EPR scheme. With periodic amendments, the Central Pollution Control Board has undertaken the huge task of implementing EPR in India. Making it mandatory for brands in the country, there is a positive shift in the way stakeholders are adopting this scheme.
Finally, to address a Global Plastic Pollution problem, there must be a Global Solution and participation. With leading economic countries taking active measures to create a global platform/ treaty in assisting low-income nations will see a significant change in the system. However, for an effective solution – each country, brand, organisation, the manufacturer must implement the EPR scheme.
Not just brands or entities, as a consumer we can and we must be conscious of how we dispose of our waste – Recycling is the way forward to help save our planet. There is no Planet B!