|
5
Min read
EPR or Extended Producer Responsibility is a policy approach that shifts the responsibility of a product post the end-of-use of a product to the producers. This is termed as an 'upstream shift' of the responsibility from the municipalities to the producers.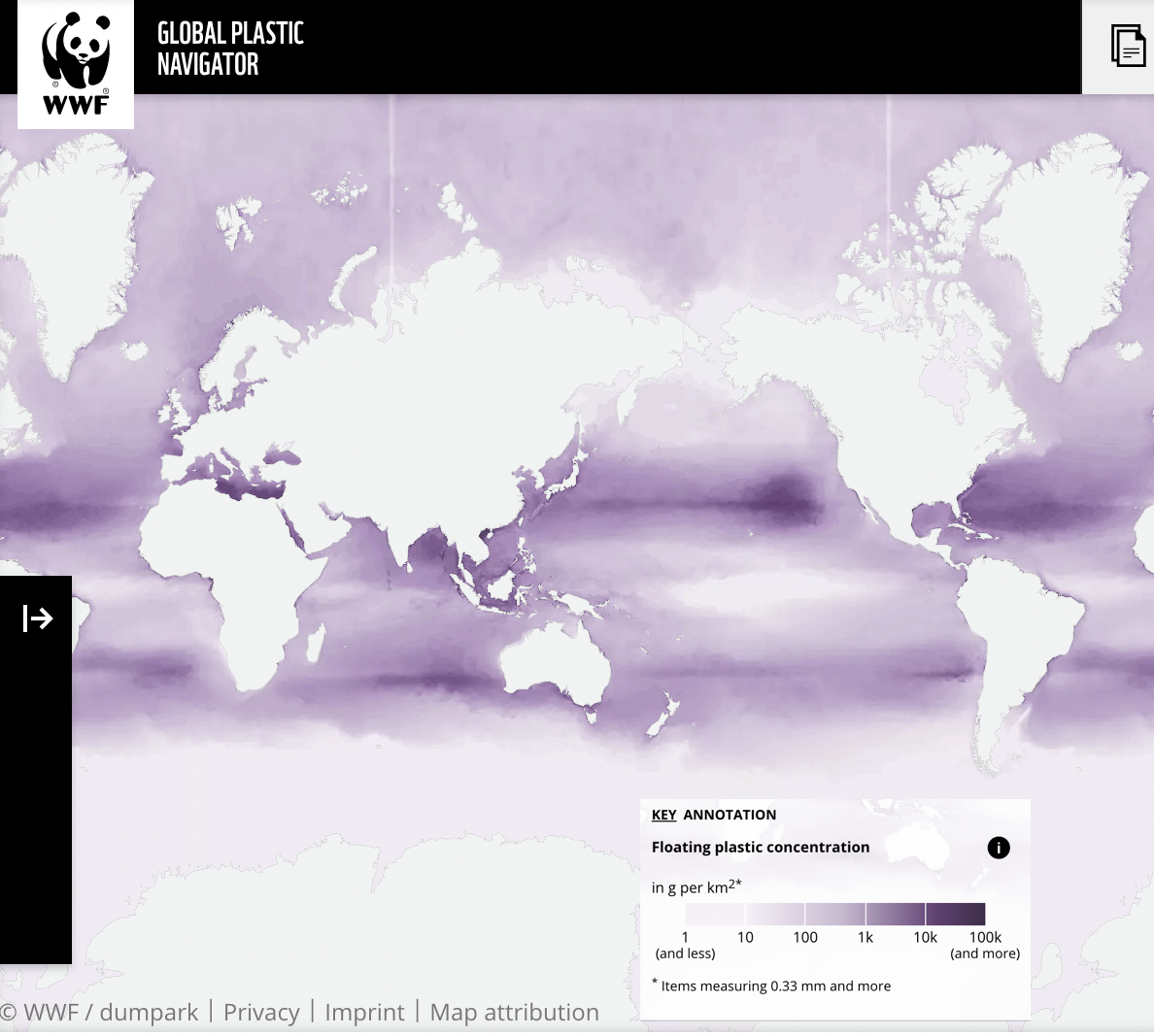 WWF has identified EPR (Extended Producer Responsibility) as an effective and most critical policy tool to address the growing Global Plastic Pollution. FMCG brands like Nestle Philippines have begun the implementation of EPR in the country. With a localised and customised solution for stakeholders in the island nation.
The need for adopting EPR across countries, especially coastal countries is a necessity. The growing amount of plastic waste in the oceans has seen a rise in the last decade. But what is the status of EPR implementation across the world? The following section is a continent-wise break up of what the current scenario is in many countries with regards to EPR.
Africa
African countries are still in the nascent stage of adopting the Extended Producer Responsibility framework. In countries like South Africa, where plastic waste is an increasing problem, the waste is still handled by the informal sector. In May 2021, EPR has been made mandatory for packaging companies in South Africa.
But is that enough for a continent with 54 countries and a large coastal line and the world's longest river passing through its heart. Rivers have been identified as a major source of ocean plastic pollution.
Asia
Japan & The Republic of Korea (South Korea) have had a well-established EPR framework for over two decades. In South Korea, producers and importers are required to pay an Advance Disposal Fee for products that are hard to recycle.
China and Indonesia have recently begun their EPR implementation schemes, however, they are yet to be fully functional. China's EPR framework focuses on recycling e-waste, with monetary penalties for mishandling the waste. Their approach to plastic waste is by imposing a ban on all non-biodegradable plastic in the country and stating that the onus of plastic waste collection and recycling lies with the producer or manufacturer.
India, implemented the EPR guidelines in 2016 covering plastic packaging waste and electronic waste. EPR Registration in India has been recently mandated by the Central Pollution Control Board of India.
Russia introduced the EPR scheme in 2015. The mandate required producers to set up their own recycling facilities or form an agreement with an external recycling entity for plastic waste. Their special information systems will help monitor and control the mechanism across the vast expanse of the country.
UAE or the United Arab Emirates has not implemented an EPR for e-waste as yet since the manufacturing of electronics is done overseas. With regards to plastic waste, the extended producer responsibility is in an infant stage – in 2020 the Abu Dhabi government introduced a road map to ban single-use nations in the country.
Pakistan, as of 2020 there is no explicit mandate on EPR for plastic or e-waste. The concepts of circular economy .i.e 3R – Reduce, Reuse, Recycle are implemented across the nation.
Antartica
The uninhabited island is gaining popularity in the scientific world. Many expeditions and research facilities in the region have not spared the pristine environment from plastic pollution.
Though there is no EPR mandate in the region, there must be a collective mandate for all surrounding nations to implement a robust extended producer responsibility scheme.
Australia
Australia's EPR mandate stems from the National Environment Protection (Used Packaging Materials) Measure 2011 (NEPM). With provisions similar to the European EPR standards, the country aims to shift to 100% recyclable packaging by 2025. The upstream innovations in designs are a sustainable move towards EPR implementation.
New Zealand, introduced the concepts of EPR through The Waste Minimisation Act, 2008 – requiring producers to implement take-back programs, recyclability programs across plastic packaging and e-waste.
North America
In the USA, as of 2019, there are 115 EPR policies across 33 states, covering 14 categories of items in its ambit which are hard to recycle or bulky materials – ranging from mattresses, electronic wastes to pharmaceuticals and plastic waste.
USA & Canada has implemented a Product Stewardship Program, which is a voluntary initiative aimed at reducing the burden on government organisations by focussing on product re-designing, change of marketing methods, innovative collect and recycling programs.
South America
Latin American countries like Chile, Mexico, Brazil, Argentina, and a few others have implemented EPR at the start of the 21st century. Most of their policies focussed on the e-waste market and its large potential. However, these countries have only partially implemented the EPR schemes.
Europe
The continent with 44 countries has one of the oldest and most widespread EPR schemes in the world. Since its implementation, countries have seen a significant rise in recycling rates across the countries. Plastic waste and e-waste management is mandatory under the extended producer responsibility in the European Union.
The United Kingdom's EPR scheme for plastic packaging is set to come into force in 2023, providing incentives for recyclable packaging and its producers.
Irrespective of the implementation programs, their effectiveness is overtaken by the rising rates of mismanaged plastics. EPR has been an effective policy tool, however, this requires extensive collaborative and holistic participation by all stakeholders in the system.
The growing mismanagement of waste – plastic, e-waste, construction & demolition waste, and others needs immediate attention from world leaders. Waste is not a local issue – it is a global phenomenon. We at Recykal believe EPR is the solution to the global problem of waste. What can be done?
If you are a PIBO based in India and are looking towards implementing your EPR fulfillment plans, we are here to assist you. With a growing network of Brands, Recyclers, Aggregators, and Local Waste Pickers – our EPR Loop will make you a part of this umbrella network 'Digitally'.